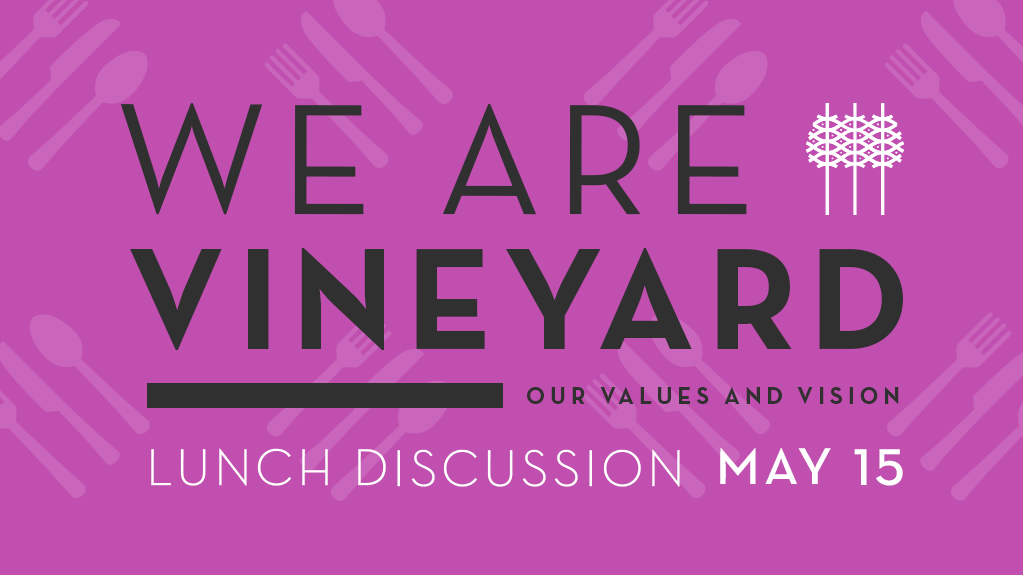 Sunday, May 15, 2022
,
12:15 PM - 1:30 PM
Mike Davis
In conjunction with our sermon series "We Are Vineyard", we're hosting luncheons. Join us on 5/15 at 12:15pm at JLS in Room 40. We'll share a meal and address any questions you might have on the subjects raised in the messages.

Please sign up so we can get an accurate headcount for food. Thank you, and looking forward to seeing you there!