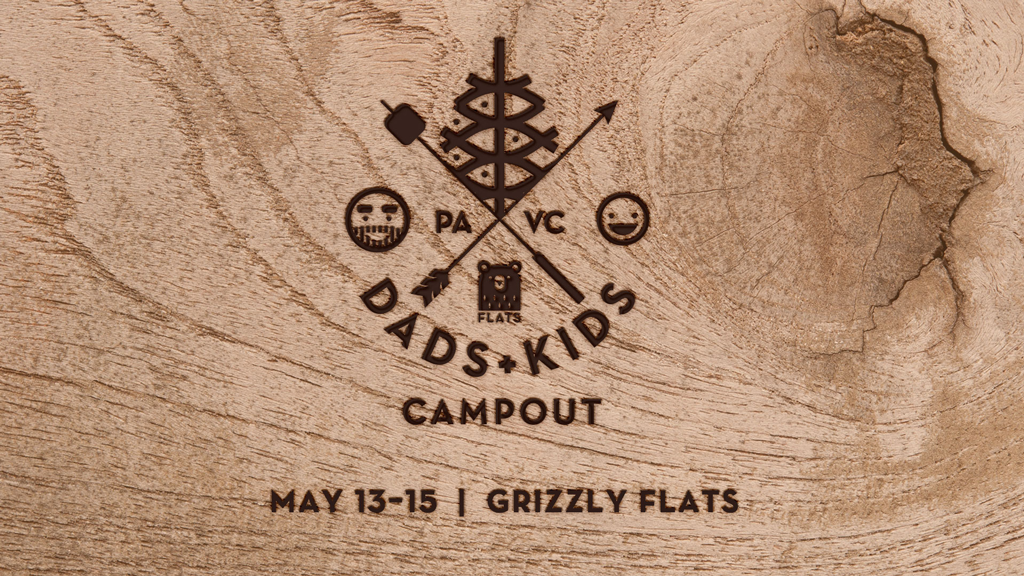 Friday, May 13, 2022
,
7:00 PM - Sunday, May 15, 2022, 12:00 PM
After a 2-year hiatus, our annual Dads' & Kids' Campout will be held on May 13-15, 2022 (Friday-Sunday).

We heartily welcome any men to join us as we model of all sorts of men in our kids' lives, married/not married, and to see men enjoying time together and around one another's children.


We have seen this event be great for men to have a different context to get to know each other better and have the opportunity to develop deeper friendships.


We hold this event at a property in the Santa Cruz mountains belonging to a family in the church. If you have never seen a Yurt, or even better, have no idea what a Yurt is, then you have to come just to experience that!


We will have hiking, zip lining, rattlesnake wrestling (Joke!), eating and generally enjoying the outdoors with kids and other men. You'll sleep in your tent and sleeping bag. We'll prepare meals in teams and eat communally.


The cost is $65 for adults, $45 for teens, $25 for kids (under 13). Sign up at
bit.ly/dadskids2022.
We hope you will also feel free to invite neighbors or friends as well (just ask them to fill out the form too). We only have a limited number of spots, so sign up early!