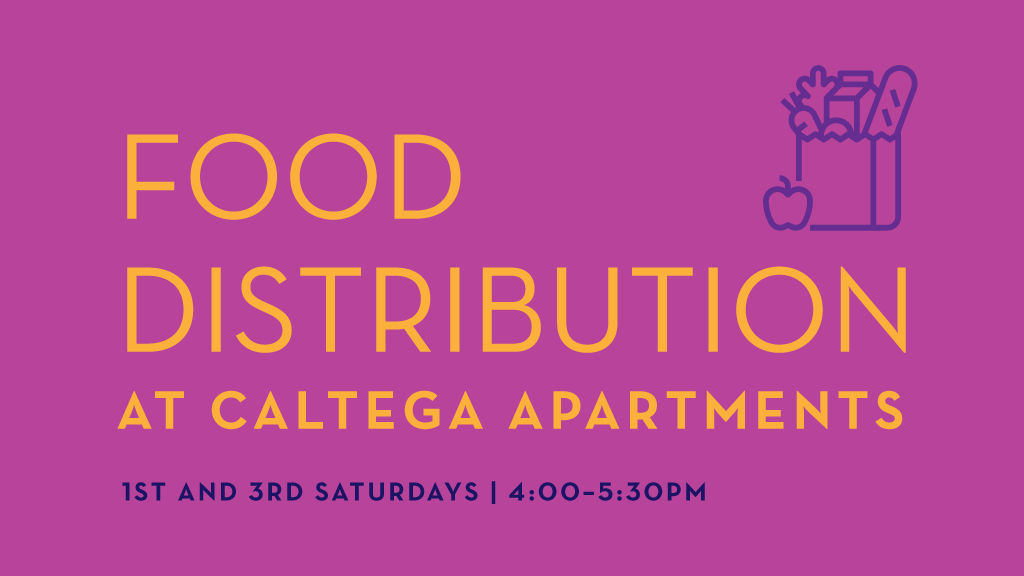 Third Saturday, from 02/19/2022 to 12/10/2022
,
4:00 PM - 5:30 PM
Volunteers & Donations Needed |
Food Distribution at Caltega
Reach Potential Movement, one of our Community Partners, has invited us into a new focus and way to partner with them this fall! Specifically, we have been asked to build relationships, provide resources, and pray for the residents at Caltega Apartments in Mountain View. One important way we will connect with the residents is through donating food and volunteering at the food distribution at Caltega Apartments, every 1st and 3rd Saturday of the month from 4:00-5:30pm.
We'd love your help! From donating items to handing out food, there are many ways to be involved!

Please click here for more information and to sign up.