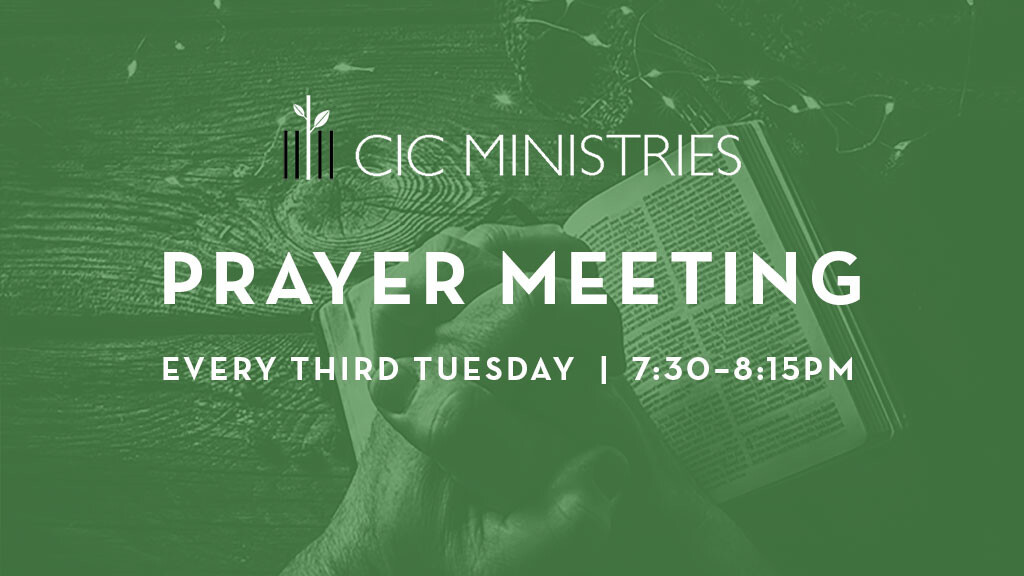 Third Tuesday, from 03/16/2021 to 08/16/2022
,
7:30 PM - 8:15 PM
Join us for a short (40 mins) time of prayer and intercession for CIC Ministries, one of our Community Partners. We will spend some time to pray for everyone involved with the incarcerated population, from the staff and guards, to the inmates, and to the chaplains. If you feel a call to pray for this very critical population, we welcome you to join us, and if you have any questions, please email cicinfo@pavineyard.org.
Join the Zoom prayer session here.