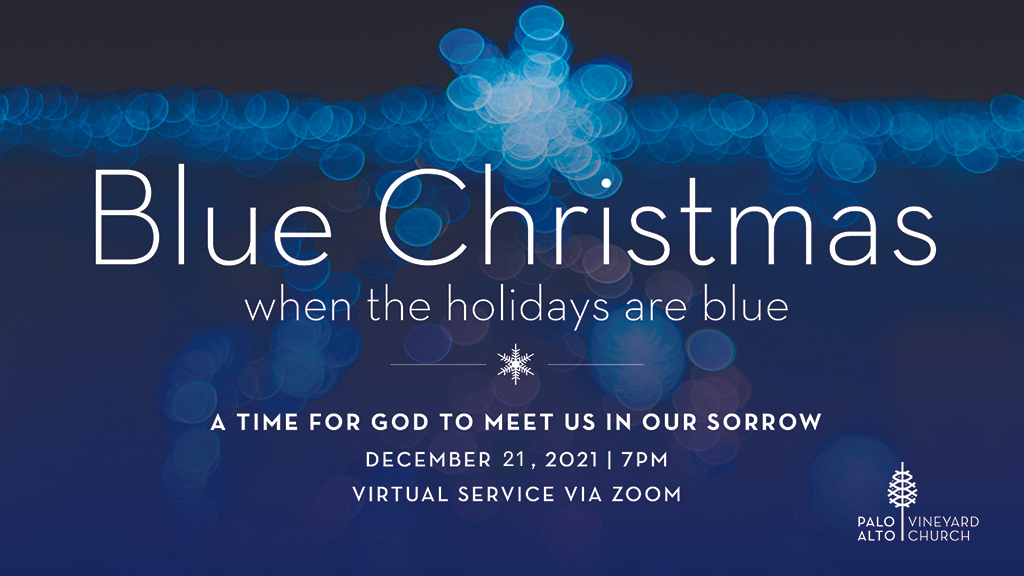 Tuesday, December 21, 2021
,
7:00 PM - 8:00 PM
Both Joy and Sadness at Christmas
Blue Christmas is a service of honest reflection, acknowledgement of difficulty and seeking Hope in the midst of darkness.
If you could use a space to process any sadness, loss, or grief from this past year, and seek hope from God in the midst of it, please join us. And if you can think of any friend or family member who would be blessed by this, please invite them to join us as well.
This service will be over Zoom. Click here to join the Zoom Service at 7pm