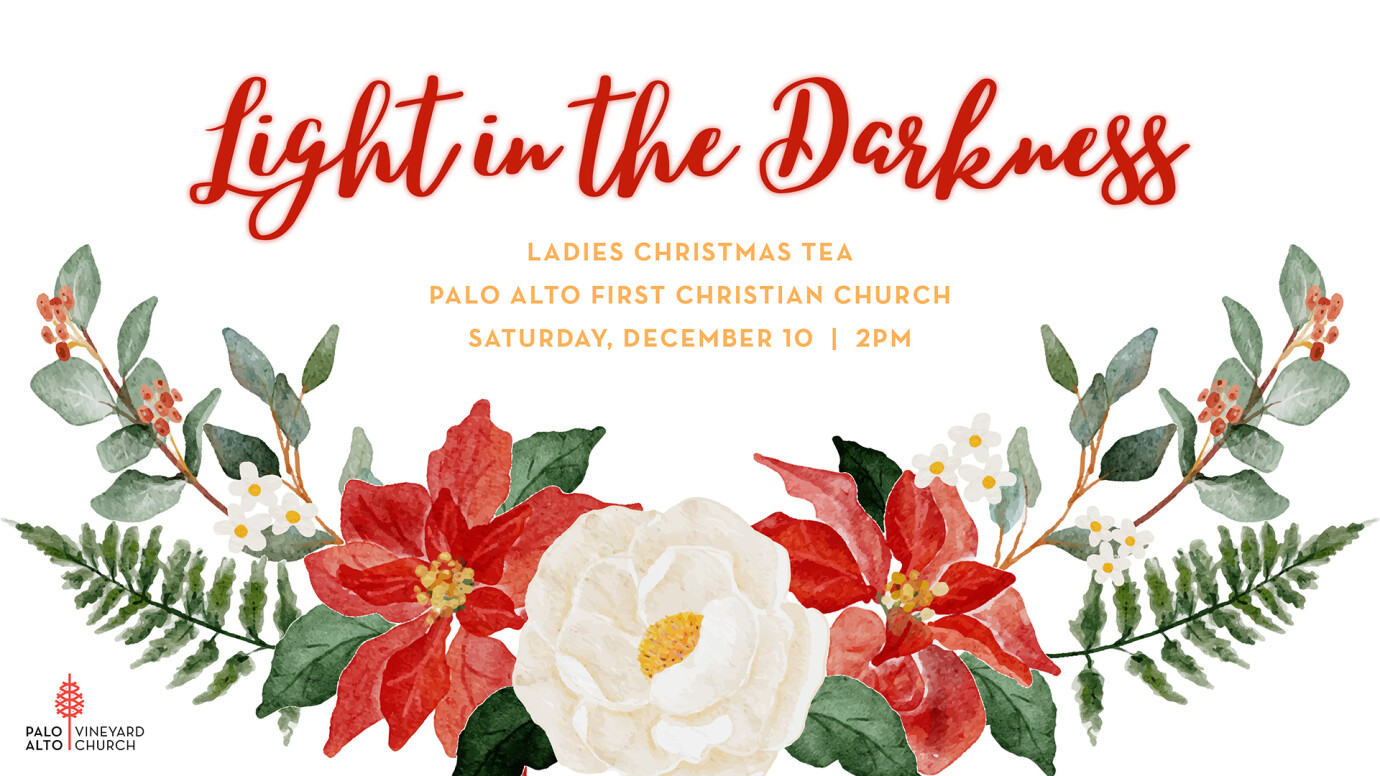 Saturday, December 10, 2022
,
2:00 PM - 4:00 PM
The people walking in darkness have seen a great light.
—Isaiah 9:2
All ladies are invited to join us for a Christmas Tea on Saturday, December 10 from 2:00-4:00pm! Hosted by both Palo Alto Vineyard Church and Palo Alto First Christian Church, this will be a special time for women to gather, connect and enjoy an afternoon tea with savory, sweet and holiday items. Friends and neighbors are welcome.
Young ladies who would appreciate a grown up tea experience are welcome to join, and a limited number of spaces are available for childcare. For more information and to sign up, click here.